OEA Guest Blog | By Molly Wassmuth (Westerville EA), Central FCPE PAC and Grandview Heights School Board member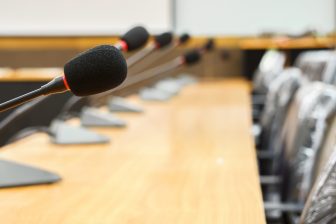 I can remember back to the 2016 presidential election.
That election did not turn out the way I had hoped or worked for, despite the fact that I donated, canvassed and phone-banked. I can remember thinking that I need to do more.
During this time, I was in the Central OEA/NEA Emerging Leaders Program, and talking with fellow member Billie Sarich about the school district where we live. I asked her, "Hey, when are the elections for school board?" She told me three seats were up for election and she immediately asked, "Are you thinking about it?" Maybe….
Over the next month, I wondered if I could run? I realized my feelings of self-doubt about not being a typical candidate were the exact reasons I should run.
What school board and community doesn't need a slightly overzealous parent with a strong union background and an educator's knowledge, experience, and support? I can thank OEA for that support — for helping me plan, connecting me with Franklin County Democrats, suggesting campaign training and helping me to connect to state representatives Kristin Boggs and Adam Miller.
I realized my feelings of self-doubt about not being a typical candidate were the exact reasons I should run.
I have learned so much during the process of running and being elected. I learned how to campaign, how to turn a no vote into a yes vote and how important help and support are. I have learned to not give up on an idea or let someone talk over me. Being newly elected, I got a fair amount of "this is how it is" and the question of "why?" may have been overlooked. It took me about four months to get over waiting for my voice to be heard or respected. I had to find my good ole teacher voice and make myself heard.
Now, from my new perspective, I wish everyone knew from my perspective, I wish more people attended meetings and speak up. Be daring and invite a board member to your classroom to see how an initiative is playing out. Go to a board meeting and let members know how a policy is or is not working. Show them how things are going. I would bet you my hard-earned salary that they would show up and try to help!
Board members and other elected officials do not know what they do not know. They can depend on their constituents to give them perspective on issues. So, I encourage all of you to educate, raise awareness, and be heard.
[
RELATED
:
Ohio School Boards – Why They Matter
]