Local Presidents' Training — Thank You for Registering!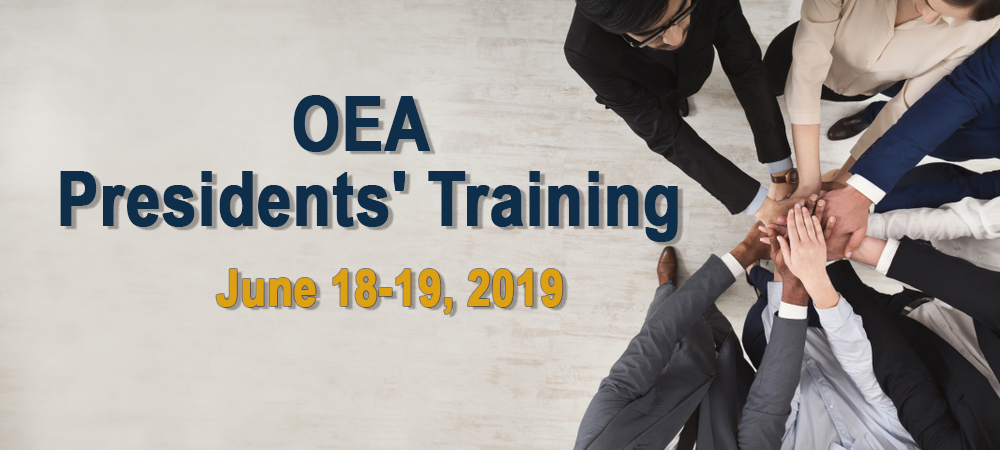 Renaissance Columbus Downtown Hotel, 50 North Third Street, Columbus, OH 43215
The program will begin at the conclusion of the OEA Summer Academy with a reception and dinner at 5:00 p.m. on June 18 and conclude at 4:00 p.m. on June 19. OEA will cover the cost of a hotel room for participants traveling from outside of Columbus.