Tuesday, May 14, 2019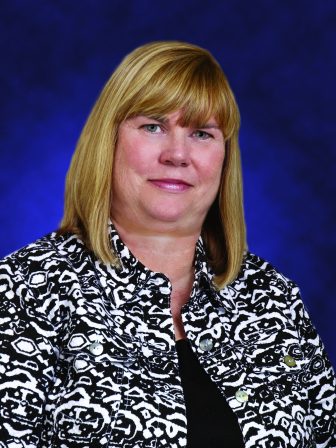 A growing number of parents and educators agree — Ohio's students have to endure too much testing. The demands and pressures of so much testing are having a detrimental impact on our learners, and it's time to do something about it.
Across the state, excessive testing has led to a loss of instructional time in the classroom and lost educational opportunities for students. Testing has fostered anxiety not curiosity and a fear of failure instead of the freedom to flourish.
"While some districts may not need to think twice about their student's success on state assessments," a history teacher in Lorain County recently told me, "many of us need to place every ounce of our effort into strategies that point directly to an endgame that has little to do with student college and career readiness, nothing to do with the joy of learning, and everything to do with an arbitrary score on a standardized test."
A high school counselor in Columbiana County said, "The amount of anxiety bottled up in the walls of our school for the month and a half it takes to test all our students is immeasurable and unfathomable. I've seen students shake with fear in anticipation of logging in to the testing system or break down in tears of relief after submitting their last question."
Ohio is now in the minority of states that exceeds minimum federal testing requirements for students. The number of end-of-course exams, as well as the stakes attached to them, must be reduced.
The Ohio Education Association has been urging state lawmakers to do more to address this issue and, with the introduction of new legislation last week, it's clear legislators are listening.
On Wednesday [May 8, 2019], the Testing Reduction Act (House Bill 239) was introduced in the Ohio House. The bill, sponsored by Reps. Gayle Manning, R-North Ridgeville, and Erica Crawley, D-Columbus, is bipartisan legislation that makes important changes to Ohio law to reduce state-required testing and bring together teachers, parents and administrators in each school district to address the testing load on students. OEA strongly supports this legislation.
Specifically, HB 239 would make the following changes:
Reduce state-mandated standardized tests to the federal minimums by eliminating four high school end-of-course exams.
Require school districts to convene a local work group made up of teachers, parents and administrators to examine district-required testing and make recommendations for ways to reduce the amount of time students spend taking tests.
Alter the existing provision that allows local school boards to pass a resolution to exceed testing limits by requiring that such action be taken on an annual basis and be reported to the Ohio Department of Education.
Require that ODE issue an annual report on the time spent on state- and district-required testing in Ohio's schools.
Provide that the state continues to offer a paid administration of the ACT/SAT tests for high school juniors, but student participation would be voluntary.
This bill is a thoughtful way to restore some balance to our classrooms by addressing overtesting while also keeping high standards. Less time spent on testing means more time for teaching and learning. That's what's best for Ohio's students.
By Becky Higgins, president of the Ohio Education Association.