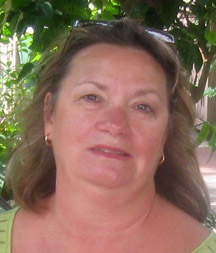 For three decades, I worked in public education—dedicated to making a difference in the lives of my students. As a 30-year classroom veteran, I know what it takes to help our children achieve and succeed. I also know that if Issue 2 is approved this November, it will have a negative impact on public schools—and will hurt our students.
I began teaching in 1978, when educators didn't have a voice to advocate on behalf of students and for the resources needed to help them succeed. Issue 2 will surely move public education in Ohio in the wrong direction by stripping educators of their collective bargaining rights and their ability to stand up for students and public education.
While I am retired, I can remember sitting at the bargaining table, fighting for adequate education funding and the things needed to attract the best and brightest to our profession. If we want the best for our children, we have to make sure teachers and education support professionals continue to have a voice in the workplace—one that they can use to demand that all students have access to quality public schools, no matter where they live.
If you care about the future of Ohio and the children who live here, you must vote NO on Issue 2 because it hurts all of us.
—Meg Ulmes, retired educator, Troy