By Julie Holderbaum, Minerva EA/OEA
On March 17, 2020, I wrote about what it was like to be a Type A Teacher in the uncertain times of the statewide school shutdown. I described how I was clinging to what I knew for certain: that this was an opportunity to refocus on the kids instead of standards or testing, and that our kids needed us more than ever.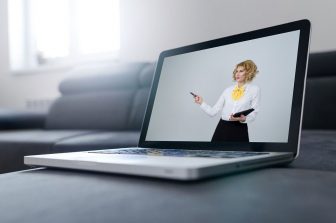 As it turned out, the next school year was even more daunting. Some of you were still teaching through a screen, trying to make and nurture human connections with kids you had never met. In my district, we were teaching while wearing masks and sanitizing everything, in person every day but still trying to post as much online as we could for the kids who were at home sick or quarantined. And some of you were in what Dante would surely consider a special circle of hell, teaching online and in person at the same time.
Last spring, a year into COVID, I wrote about changing my perspective from doing everything possible to get the job done to doing everything possible to keep myself healthy and sane. I wrote that "We can't possibly hope to produce flourishing students if we aren't even attempting to flourish ourselves. Sometimes you don't do what you gotta do to get the job done; you do what you gotta do so that you can keep doing the job."
When the end of the 2020-21 school year came, the vaccine was widely available. My teacher friends and I celebrated mightily on that last day of school. We were looking forward to a well-deserved break and a return to normal for the 2021 school year. There was joy in the air.
Well. Here we are. Fall of 2021. Not much joy, is there?
COVID still rages. School leaders and teachers are forced to reconsider, once again, how we do everything, from teaching, to athletics, to dances, to extracurriculars, to parent/teacher conferences, to assemblies. It seems every day there is a new decision to be made.
Community support has waned. Parents are attending school board meetings, angry about mask mandates. Frankly, it is absolutely demoralizing to hear people berate teachers and schools for trying to do what's best for kids, or even worse, accuse us of not caring about kids. We are fighting for the safety and well-being of our students and we are being browbeaten for it.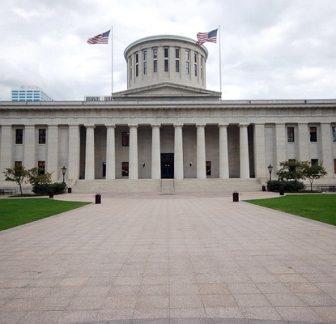 Politicians are debating what part of the truth we are allowed to teach our kids, accusing us of indoctrinating our students when we are merely trying to give them the whole picture. Isn't it our job to teach America's full history, not just the parts that make our country look good? We teach our students how to have a respectful conversation about difficult topics with people they disagree with in a safe space. What's going to happen if our children don't learn these lessons? We certainly won't become a more inclusive, rational, respectful society, will we? And I'm pretty sure I know who will get blamed for that.
Add to all that the Ohio politicians who want to give parents of K-12 children voucher money so they can leave public schools if they disagree with any aspect of their local district from curriculum to policy.
Joy, excitement, energy…school year 21-22, at least for me, has seen less of those than any other year of my career.
I know that my particular situation is a good one. I have great students who give me grace when I have a bad day. I have wonderful colleagues. The parents from our town who attended our school board meeting to oppose the mask mandate did not get violent and were not disrespectful. Our staff feels respected and appreciated by our administration more than many other teachers do around the state.
And yet, this school year, I've seriously considered leaving the profession.
The problem is, I'm an English teacher trying to work out a math equation: is COVID + increased disrespect from society + political agendas + the usual stresses of a teaching job equal to or greater or lesser than caring about the kids and the future + occasional moments of joy? Factor in decades invested into a retirement system and the importance of having good healthcare and the equation gets incredibly complicated.
I've thought about what has brought me to this point. Is it just the stress of COVID? Maybe it's the fact that I've taught for two and a half decades in Ohio and still haven't seen fair school funding be made a priority of our legislature. Maybe it's because the legislature continues to show a disregard and distrust of what we teach and how we teach it. Maybe it's because the Ohio State Board of Education just repealed an anti-racism resolution passed last year.  Maybe it's because even COVID didn't derail the standardized testing and data train. Maybe it's because my salary is still not commensurate with other equally degreed college graduates. And maybe I could deal with all of that if I only had five years to go before I could retire, but because of STRS changes since I began my career, I have twelve, and being the kind of teacher I want to be, one that I can be proud of, for 12 more years seems unfathomable to me.
I'm not alone. A recent study by NEA shows that 32% of teachers are planning to leave education earlier than they originally planned.[1] Something's got to give, or we are going to lose a lot of good teachers.
Resilience doesn't just mean adapting well in the face of adversity, being in a terrible situation and sticking it out. Resilience is elasticity; the ability to bounce back. If the current state of education in Ohio is one that is endangering my ability to bounce back, to retain the core of who I am, to be the kind of person I want to be, then it's not a path I can continue on. Last spring I wrote that "I still have what's most essential to being a good teacher: I still care about the kids." This year, I'm wondering if caring about the kids means knowing when it's time to put them in someone else's hands.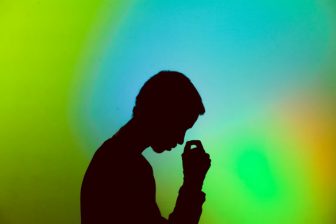 I'm not quite there yet. But part of taking care of myself in this third year of teaching during COVID means not just getting through each day, but examining how I want the rest of my days to be, as a person, not just as a teacher. It means being open to the idea that I might not retire at the end of my working years from teaching as I had always assumed I would. I'm not quite at the end of my rope, but the end of my rope is fraying, quickly.
There is some comfort in knowing I am not alone. Just last week in an ECOEA meeting, colleagues in schools all around me discussed feeling the same way. In addition, Cult of Pedagogy dropped a new podcast entitled "Teachers are Barely Hanging On. Here's What They Need", and a Michigan teacher/writer I love, Dave Stuart Jr., wrote about the struggle of teacher burnout. So many educators are seeking solutions to the problems that plague us. We are fighting for our profession. We want to find the joy again.
And sometimes, we find it. Last week on Tuesday, I did not get one paper graded or lesson planned during the school day, but I left school feeling lighter and happier than I had all year.  Why? I spent my planning period and some time after school having unplanned one-on-one conversations with students.  One needed someone to listen, to acknowledge what he's been through and to affirm that he was on the right path. The other needed a nudge to make a plan for moving forward, a little support and guidance and direction. Those conversations reminded me of why I chose teaching in the first place.
There haven't been many days this year when I've felt that I'm in the right place at the right time, but on that day, I felt that I was right where I was meant to be.
I hope that the challenges of teaching this year are growing pains and that the struggles we are facing will lead to meaningful changes, because I need more days like that.
We all do.