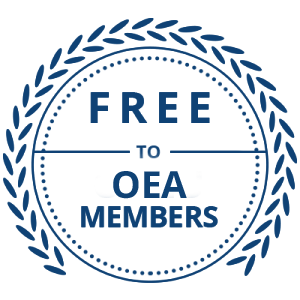 Through the OEA Higher Education Benefit, you and your family members can now earn an associate degree completely online – for FREE! Last dollar scholarship ensures no out of pocket cost for tuition or fees. To be eligible, students must simply apply for federal financial aid and apply any grants or tuition reimbursement to their Eastern Gateway Community College bill. EGCC will work with you to ensure that any previous college work or relevant work or military experience counts toward your degree. EGCC is regionally accredited by the Higher Learning Commission, so credits you earn are transferable. Over half of all college students choose community college to begin their higher education and they provide students with a solid foundation to continue their education.
EGCC is currently enrolling existing and new students in the Free College Benefit for the Spring term. There is currently no new direction from the Department Of Education regarding the Free College Benefit at EGCC beyond this spring term. New or returning students should work directly with EGCC to determine their enrollment eligibility and options.
Find out more at FreeCollege.OHEA.org or by calling 888-590-9009. Just let them know you are an OEA member and that you want to learn more about this opportunity to attend Eastern Gateway's online program for free!
Request information
Save
Save
Save
Save
Save