Nominations Now Being Accepted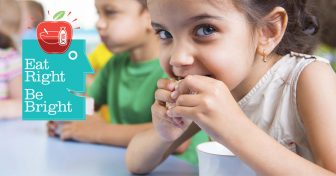 The Ohio School Breakfast Challenge encourages schools to make breakfast a part of the school day so all students are ready to learn.
Why? Breakfast helps students do their best. Take the Ohio School Breakfast Challenge and become a Champion of Breakfast!
It's time to share your school breakfast best practice! Nominate your school for the "Champions of Breakfast Award." This award recognizes individual schools or districts that demonstrate collaborative efforts used to create, enhance or expand their School Breakfast Program.
Nominations will be accepted through February 1, 2019. Click here to download the nomination form. Email completed nomination forms to breakfast@drink-milk.com.
Champion award-winning schools will be announced during National School Breakfast Week, March 4-8, 2019.
The OEA is a proud supporter of the Ohio School Breakfast Challenge. Click here to download an Ohio School Breakfast Challenge fact sheet.