IT STARTS WITH US! BUILDING FOR THE FUTURE!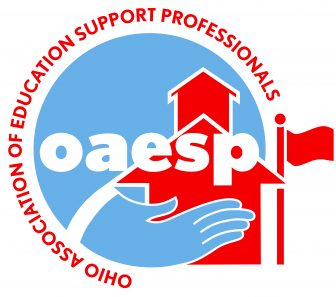 Growing and Strengthening our Locals and Professions through Professional Development, Networking and Building Community
Course Topics Include but not limited to:
Behavior Management and De-Escalation Strategies
Bargaining Preparation for ESPs
True Colors® Team Building in the Workplace
Opioids and their impact on Education
Code of Conduct for ESPs
OTES 2.0 & ESPs
Restorative Practices
OEA Grant Writing Workshop
Legal Updates for ESPs
Scholarships Available
Sixty (60) Scholarships are available and include registration cost, reception the evening of April 17, 2020, hotel accommodations (based on double occupancy*), and breakfast and lunch on Saturday, April 18, 2020. Priority will be given to those who have never attended the conference previously, date of the application/ registration, and are current members of OAESP. You must be a current member of OAESP to attend the conference and a link for the OAESP Membership Application will be available on the registration site.  If you do not require hotel accommodations there is no cost to attend the conference but registration is still required.
Please click here for an OAESP Membership Application. You must be a member of OAESP to attend the conference.  If you have any questions regarding OAESP Membership, please contact OAESP Chair Kathy Abrahamson at 440-212-1192.
Additional questions about registration or the conference sessions should be directed to Linda Hofacker at: 1-937-335-4544, or via email: hofackerl@ohea.org.
Click HERE to Register | Conference Flier

Revised April 4, 2019

| | | | |
| --- | --- | --- | --- |
| Click here for more #OverTestedOH & #RedForEd Stories. | | | Oh Yes, We're Social — Join the Conversation! |