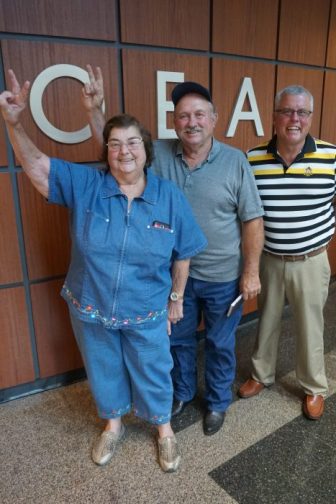 Joyce Fish loves her students. For 41 years, she has driven the students of the Benjamin Logan Local School District in her familiar yellow bus.
Located in eastern Logan county, near Bellefontaine, Ohio, the terrain can be challenging. "You learn to respect the weather, rugged hills, and steep valleys," says Dan Fish; yes, Joyce's husband and colleague.
However, after years of feeling they were not getting any love or respect from district administrators, in December 2017 they reached the Ohio Education Association.
Their efforts paid off — they're no longer at-will employees and have a seat at the table. Results, tallied July 24, by the State Employment Labor Relations Board, show workers voted an overwhelming 73% in favor of OEA representation.
For the first time in more than 30 years, the district's 70+ bus drivers, cafeteria workers, educational assistants, and paraprofessional aides will have will have union representation.
They will join the district's 115+ educators of the Benjamin Logan EA, who have been a part of OEA since 1974.
Joyce and Dan say they're looking forward to the collective-bargaining process. "Unanswered demands for respect as well as 'fair and equal treatment for everyone,' tell a story of professionals who are tired of being pushed around," says Joyce.

Oh Yes, We're Social — Join the Conversation!