Thank you for your membership, your voice, and your commitment to education. As an OEA member you have access to an array of benefits and services at the local, state, and national levels.
Use this guide as an overview to help you make the most of your OEA Membership. Within, you'll learn more about:
Ways to Become Involved
Fighting for Public Education
OEA Staff, Leadership, and Board of Directors
OEA Higher Education Benefit
Awards and Scholarships
Valuable NEA Member Benefits and Services
Throughout our more than 150-year history, OEA members have been involved in every struggle and effort to advance the finest of America's dreams: a quality public education for every child.
If you have additional questions, contact us at 1-844-OEA-Info (1-844-632-4636) or send us an email to: membership@ohea.org.
Moved recently? Contact the OEA Member Hotline to update the address on file at 1-844-OEA-Info (1-844-632-4636) or email, membership@ohea.org. Representatives are available Monday-Friday, from 8:30 a.m. to 6 p.m. | OhioSchools — Past Issues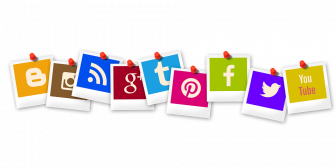 Oh Yes, We're Social — Join the Conversation!