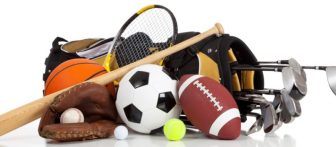 (April 2, 2019) Ohio Education Association partner California Casualty Insurance is pleased to announce the selection of two Ohio schools to receive the 2018-2019 California Casualty Thomas R. Brown Athletics Grant awards.
Logan Hocking (Logan E.A.) and Newcomerstown (Newcomerstown T.A. / Newcomerstown C.E.A.) middle schools, each, will receive $1,000 a grant for their football program. Officials are currently reaching out to both schools and their local association leaders to let them know they have been selected.
The grant is named for California Casualty Chairman Emeritus Tom Brown, an avid sportsman who believes that teamwork, confidence and sportsmanship help develop high achievers in academics and in life.
In 2017 athletes at 79 public middle schools and high schools in 33 states benefited from $83,000 awarded to aid sports programs affected by tight budgets. Since the program's inception in 2011, more than $660,000 has been awarded to some 600 schools across the nation.