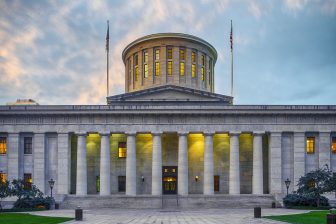 COLUMBUS – July 1, 2017 – "The legislature's attempt to put a cap on Medicaid expansion would have had a profoundly negative impact on our students and their families," said Becky Higgins, President of the Ohio Education Association (OEA). "We strongly support the Governor's veto of this provision. We urge House and Senate lawmakers to oppose any effort to override this veto. Jeopardizing access to health care for 500,000 Ohioans is unacceptable."
"We also thank the Governor for holding firm on charter school accountability by vetoing provisions that would have weakened standards for charter school sponsors," said Higgins.
"At the same time, we are disappointed that the Governor and legislature missed an opportunity to improve the Resident Educator program by eliminating the Resident Educator Summative Assessment (RESA)," Higgins added, "but we appreciate the maintenance of mentoring support for new educators."
"Lastly, it is unfortunate that the Governor chose to veto the paper testing option for local school districts," said Higgins. "Without this option, some students will be measured not only by their command of the subject on which they are being tested, but also by their ability to master technology in which they are not always proficient."
The Ohio Education Association (ohea.org) represents 123,000 teachers, faculty members and support professionals in Ohio's public schools, colleges and universities
Follow OEA @OhioEA on Facebook, Twitter, YouTube, Instagram, and Pinterest.