OEA Guest Blog | By

Jeanne Melvin, OEA-Retired
Academic Distress Commission. School turnaround. The Youngstown Plan. When the state takes over a school district, it may sound promising, but it's not. Simply put, a state takeover is part of the effort to privatize public education.
School takeovers are undemocratic, unaccountable, and unacceptable.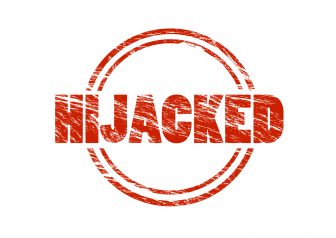 Ohio House Bill 70 was originally designed to encourage wraparound community learning centers in lower-performing, high-poverty schools to bring in health clinics, after-school programs, and parent support programs.
The bill easily passed the House and Senate, but an unanticipated 66-page amendment was introduced to establish a state takeover of the Youngstown schools and future takeovers of other school districts with lower test scores. Without a public hearing, the hijacked HB 70 passed the Senate and the House and was sent to the governor and signed into law.
In her book, Reign of Error, Diane Ravitch reveals that corporate reformers want to put education decisions in the hands of powerful executives who are immune to public opinion. School takeovers do just that. Takeover legislation comes from the American Legislative Exchange Council (ALEC), a pro-privatization organization that writes bills to benefit for-profit education companies. HB 70 was copied from a destructive ALEC bill.
School Takeovers Are Undemocratic
HB 70 mandates the appointment of school district CEOs with the power to override the decisions of locally elected school boards. The public-school system's role is to maintain and strengthen our democracy. In public schools, students learn how to become productive and engaged citizens, and society benefits from the public good of having an educated citizenry. Voters elect local school representatives who will advance their community's unique perspectives, so it is a vital opportunity to engage in the democratic process.
School Takeovers Are Unaccountable
Youngstown Rep. Michele Lepore-Hagan described HB 70 as "giving an autocratic, unaccountable, appointed CEO total control over every facet of the system. Tear up collective-bargaining agreements. Ignore teachers. Ignore students. Ignore parents. Nearly four years in, here's what the Youngstown Plan (HB 70) has produced: Ethical lapses. No-bid contracts. Huge salaries for the team of administrators the CEO hired. Concern and anxiety among students, parents and teachers. And the resignation of most of the members of the Distress Commission who were charged with overseeing the CEO."
School takeovers Are Unacceptable
They infringe on school districts with some of the highest concentrations of low-income minority students in the country. Since 1989, there have been more than 100 takeovers of local school districts in the United States, according to Domingo Morel, author of the book Takeover: Race, Education and American Democracy. In nearly 85 percent of these cases, the districts have been majority African American and Latino. Black communities disproportionately experience the most punitive forms of takeovers, in which elected school boards are disbanded or turned into "advisory" boards. Morel also found that cities with a greater share of black city council members are more likely to face takeovers and concluded that school takeovers are tainted with racism.
Currently, Youngstown, Lorain, and East Cleveland school districts are under state control in Ohio. Dayton schools could be next at the end of this school year. Columbus, Ashtabula, Canton, Euclid, Lima, Mansfield, North College, Painesville, and Toledo public schools face state takeovers after the next school year. If those schools don't improve under state takeover, they will be turned over to charter school companies.
There IS a better way than school takeovers.
Tell your elected leaders that House Bill 70 must either be repealed or revised to return to its original purpose of providing resources to implement wraparound services.
The time to act is NOW.
Jeanne Melvin's blog originally appeared in the Spring 2019 Communique, a publication of the Central OEA/NEA

Click here for more #OverTestedOH & #RedForEd Voices and How to Make a Stand