Combined, OEA and its parent organization, the National Education Association (NEA), offer an impressive array of services and benefits, providing members with professional development, financial gains, advocacy, as well as legal representation and protection.

Save
OEA ACCESS Discounts

Save even more with your OEA membership with the OEA ACCESS program:
A wide range of professional services and benefits
Professional liability coverage
OEA/NEA periodicals and publications
Member-only discounts and services at many local and national businesses
Login with the 10-digit number on your OEA membership card. For questions, call 1-866-203-5167. The savings really add up! Log in today and discover how much.
---
OEA/NEA Member Benefits

Enjoy financial programs and discounts offered by NEA Member Benefits:
Savings & investment programs
Credit, home financing and loan programs
Special member-only discounts through the NEA Click & Save program
For questions call 1.800.637.4636 (toll-free) or click here: Your Dedication Drives Ours®
NEA Click & Save® is an online discount buying service, which highlights select retailers and merchants each month. Stop by the NEA Click & Save to see the featured "Buy-lights" each month.
NEA Auto and Home Insurance Program, provided by California Casualty: With a focus on customer experience, California Casualty, the NEA Auto and Home Insurance endorsed program, provides policyholders the personalized coverage, competitive pricing and exceptional service they deserve
---
Legal Protection And Representation
OEA/NEA Legal Services Program for the defense of your employment rights, including retirement.*
OEA/NEA Attorney Referral Program, for quality legal services for personal matters at reduced rates.*
---
Advocacy & Professional Development
Advocacy at the local, state and federal levels.
Relevant training on professional issues.
Valuable resources for improving your practice with the NEA Professional Library.
Information about your profession and the activities of your association through regular publications such as Ohio Schools and NEA Today magazines.
* Terms and conditions of coverage are set forth in program documents. Contact your Labor Relations Consultant to obtain additional information.

---
Mental Health Program
Offered in partnership with Sanvello Healthcare, the NEA Mental Health Program is an evidence-based mobile app care solution created by clinical experts that enables members to access on-demand help for stress, anxiety and depression. The NEA Mental Health Program is available to members, spouses/domestic partners and eligible dependents* in all 50 states.
The program consists of three main options, as follows:
Sanvello Free Self-Care Solution
Sanvello Premium App
Sanvello Coaching
Please visit www.neamb.com/mentalhealth to learn more about the NEA Mental Health Program. Click here to view a flyer about the app.
---
Save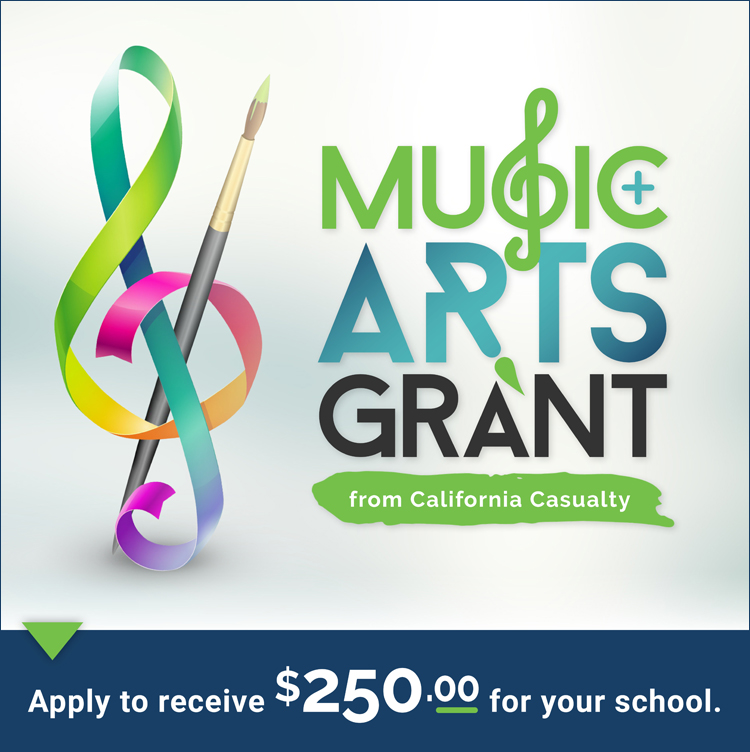 Opportunities from California Casualty
Thomas R Brown Athletics Grant – Give your athletes a sporting chance with a Thomas R. Brown Athletic Grant. Apply to receive $1,000 for your middle/high school's team. As an employee of the school and a member of participating education association, you can apply for a grant award for your school's sports program. Visit www.CalCasAthletics.com for application deadlines and grant eligibility.
Apply to receive $250 for your school's program – The California Casualty Music & Arts Grant was established to provide support for K-12 public schools negatively impacted by reduced budgets. California Casualty understands the importance of music and arts education for children. As a member of OEA, you can apply for a grant award of $250 for a music or art need at your school. To apply today, visit: www.calcasmusicartsgrant.com
As you celebrate the upcoming holiday season with family and friends, take a few minutes to give yourself a little something extra—peace of mind with these eight money-saving ideas. Read the full list with tips here:

Create a Budget
Keep Track of Your Spending
Choose a Holiday Skip Payment Option for Your Auto Insurance
Don't Buy for Everyone
Create New Traditions (That Cost Less)
Seek Out Sales
Quit While You're Ahead
Quote with California Casualty if You're with Another Carrier
Learn how to save by getting a quote at www.calcas.com/neamb, or by calling 1-866-680-5142.
Page Updated November 21, 2022