OEA has launched a podcast – Education Matters! Follow and listen to Education Matters for thoughtful discussions about the major education issues in Ohio with the people who are shaping our students, schools, and communities every day.
Education Matters is available on a variety of podcast networks
Transistor RSS feed | Apple podcasts | Google podcasts | Spotify | Amazon music
Listen to a trailer for the first episode and subscribe through a music or podcast app on your smartphone or mobile device.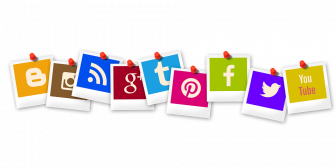 Follow OEA's story told through images
Follow OEA on Pinterest to find inspiration, humor, information, and resources
Subscribe to OEA on YouTube for the latest OEA videos highlighting OEA members, activities, and supporters.
Follow @OhioEA on Twitter to get the latest information on education issues & events
Like OEA's official Facebook page