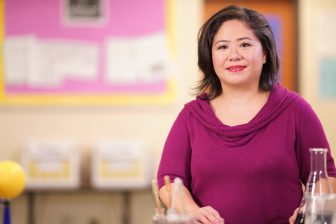 As every educator knows, your work is never really done. All year round, your students are still counting on you to keep them on the path to a great education. They're counting on you to help elect or re-elect pro-public education candidates, and then to hold those elected officials accountable for their actions. It's more important than ever to be informed and involved in local, state and national politics. These to-do's will help you accomplish just that.
Get to know the issues. For OEA's position on the issues, click here.
Take action online! Click here to see actions available to take right now. And sign up to receive OEA Action Alerts and Legislative Watch.
Don't underestimate the power of social media. Make sure everyone in your network knows that you care passionately about public education—and show them how they can help us defend it! "Like" OEA on Facebook

and Follow OEA on

Twitter

,

Instagram

,

Pinterest

, and

YouTube

. Then share OEA's posts with your social media network.

Check out

NEA's Legislative Action Center

for analysis of federal legislation that affects educators and students. You can also access NEA's Congressional Report Card and the Ten Golden Rules of Lobbying, a list of great pointers on communicating with legislators. You'll also find tips on drafting effective letters to the editor.

Add everyone who represents you to your mobile contacts. Include all elected leaders—from your district school board members to your members of Congress—with their D.C. and back-home office numbers! Be ready to hold them accountable, and thank them when they do right by public schools.
Attend your next school board meeting. Invite a friend or colleague to go with you and see firsthand how decisions are made. Request to speak on issues important to educators and students.
Strengthen school-community connections. Invite an educator to speak to your faith or community group. Bring local community leaders into your classroom so they can learn about your students, and vice versa.

Make sure your vote will be counted

and keep your

voter registration current. You can register to vote or confirm that you are registered, and check the requirements for voter identification, residency and early voting.
Maybe most importantly, in your everyday life be an advocate for public education that is free and available to all. Whatever you believe, one thing is non-negotiable: everyone has a right to a good education, and providing access to one is the first responsibility of a democratic society.
Do you have other ideas of quick and easy things everyone can do to get politically involved? Share them with us.
Save
Save
Save