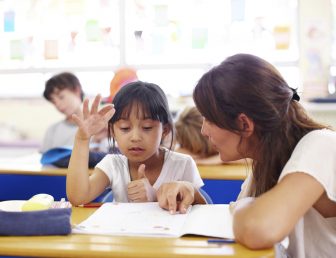 At the May 2015 Representative Assembly, OEA delegates voted to establish a Commission on Student Success made up of a diverse mix of top-quality educators from across the state to recommend "a set of comprehensive policies as an alternative to Ohio's current standardized test-driven system" of public education. The Commission was tasked specifically with recommending policies to address and align elements of student assessment, teacher evaluation and school accountability. The purpose of the Commission was to create a framework for advocating for a high quality public education that would inspire students' natural curiosity, imagination and desire to learn.
The release of the Commission's report, "Our Vision for High Quality Public Education for All Students," is especially timely.  In December 2015, the U.S. Congress finally reauthorized the Elementary and Secondary Education Act by passing the "Every Student Succeeds Act" (ESSA). This federal legislation, which replaces the failed "No Child Left Behind" law, gives states and local school districts significant new responsibilities and flexibility in education policy. The report of the OEA Commission on Student Success gives us an opportunity to play an important role in implementing  ESSA in Ohio in a way that honors the voices of educators, ends the overuse and misuse of standardized test scores, and ensures that every student, regardless of zip code, receives a well-rounded high-quality education.
Click here to read the report and talking points. We welcome your comments and ask that you please share the report and its recommendations with friends, neighbors, parents, local school officials as well as your elected lawmakers.