John Wilson
Teacher
Greene County Career Center
About five years ago, the superintendent approached me about starting a program to help students to be prepared for the diverse workforce of the 21st century. So I created a class called the Global Leadership Project. It allows students to examine how Fortune 500 companies in Ohio use diversity to outperform their competitors. My approach, as a lifelong educator, is to create and deliver lessons based on real-life experiences that can change lives.
For example, in Dayton, the city has a "Welcome Dayton Program" that helps new immigrants assimilate to the community. City services have also been adapted to meet the needs of different cultures. My students have also participated in an improvisational workshop at the Blackbox Theater in Dayton where they learned one of the most important lessons in intercultural communication. It's an exercise called "Yes/And rather than No/But":
The lesson is that if you use the phrase "yes…and…" in talking with someone, you have a better chance to move the conversation forward. Saying "no…but…" puts the brakes on a conversation.
After students have heard from a guest speaker, we make a "thank you" video to send to them. It is a great opportunity for students to see themselves on camera and to become aware of their own self-expressions. I show them how they are responsible for the stories they put out there in the world about people different from themselves, and that they in turn have power to influence the stories told about them.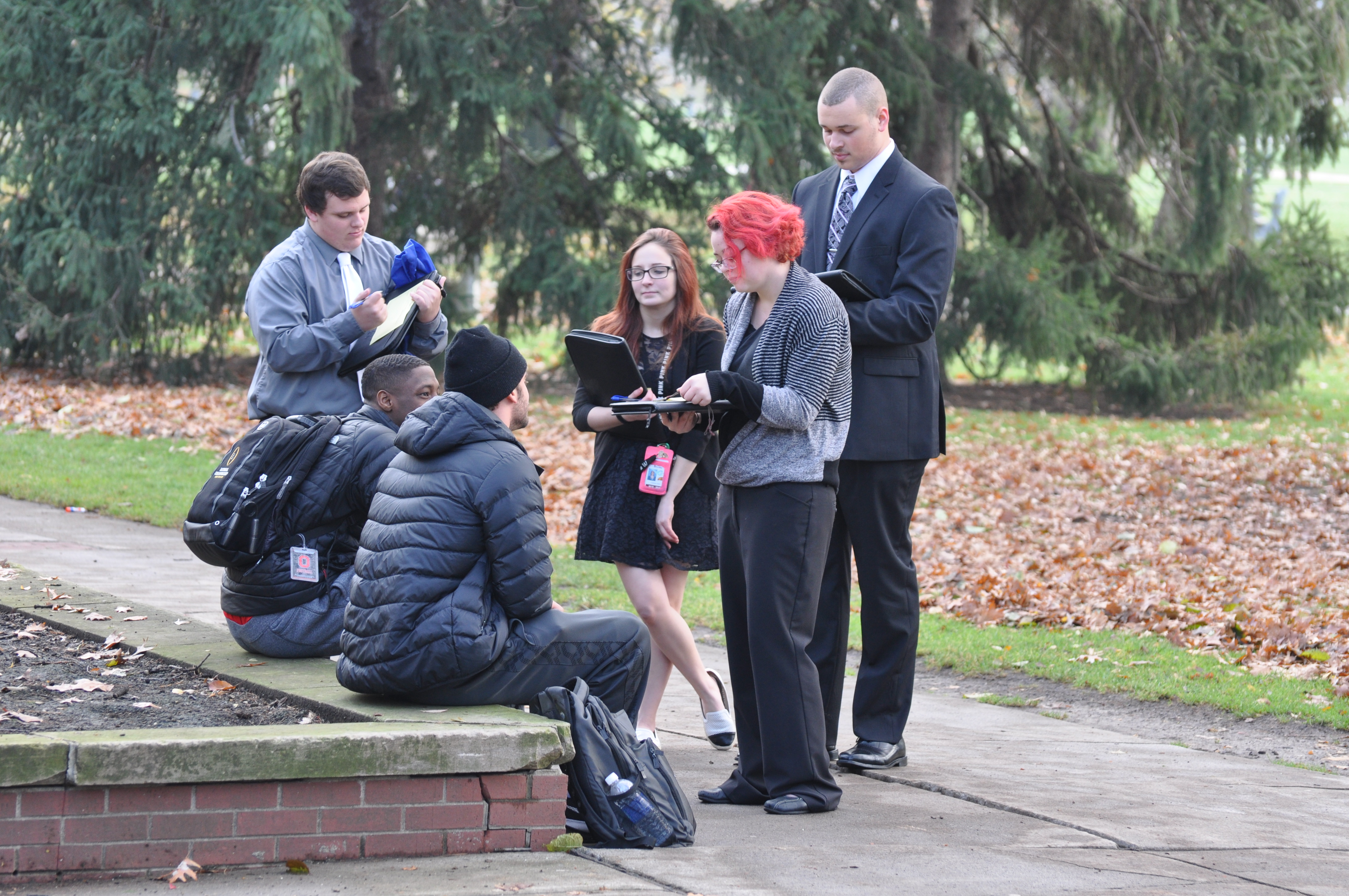 In a visit to the archives at P&G in Cincinnati, we see the products the company has produced and how it does its branding of such well-done items as Ivory Soap. Students select a P&G product and research its branding campaign. We go to a grocery store, find the products and students reflect on how they are like a particular product. It can be quite stretch when you have only 30 minutes to complete the activity. Then we tape a special "thank you" video in the store to send to P&G.
It's a great opportunity for students to take what they have learned and apply the lessons to their own lives. They understand how to shape and maintain their own personal brand on social media.
These are life skills that can't be measured by a standardized test. I think the class demonstrates the good we can do as educators when we are given the freedom to teach.
Share your story! How do you make a difference in the lives of your students? Go to saveohioschools.org.
Save
Save
Save
Save
Save
Save
Save
Save
Save